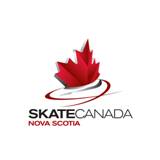 COVID Restrictions
COVID Restrictions pertaining to Amherst Skating Club Activities:
Participants will be greeted each day by a COVID Officer who will sign them in for contact tracing, ensure hands are sanitized and direct skaters appropriately.
Skaters will be required to wear a mask when entering, exiting and moving around the facility. Masks will not be required to wear on the ice but are welcome.
Parents / Guardians are not permitted in the arena during ice time.
Canskate and Pre-Power participants will enter on the South side of the facility (next to the skate park) and will enter / exit the ice through the centre doors on that side of the facility.
CanPower and StarSkate participants will enter on the North side of the facility (closest to Wellington Street) and will enter / exit the ice at the end doors adjacent to where the Zamboni is located.
Participants are asked to arrive dressed and ready, with only their skates to put on while inside. For those participants that are unable to tie their own skates, one parent will be permitted to accompany them, but will then need to exit the facility directly following.
Skaters must be on time as the door will be closed after the session begins. Skaters will also be required to exit no more than 15 minutes after the session ends.
For information on the Amherst Stadium Operational Plan, visit: https://www.amherst.ca/COVID-19/