Top Content Title
This is an additional section to be able to add content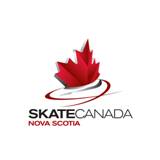 COVID Restrictions
COVID Restrictions pertaining to Amherst Skating Club Activities
Arriving
Skaters must arrive "ice ready". (unless they are able to tie their own skates)

"Ice Ready" means all equipment, skates, helmets etc. must be on upon entering the facility. Your skater will only have to remove their guards once they are rink side (help will be provided if necessary) - please remember to label your skaters guards.

Guards can be purchased at the Bike Specialist or Canadian Tire.

No changing in the Stadium before or after the session.

Please have your child use the washroom before arriving.
Spectators
Spectators are required to go directly to Sections A, B & C, and only sit in the designated rows that are marked to ensure the practice of social distancing.

Parents are not permitted to stand in the front entryway of the Stadium. It is designated for passageway in and out of the building.

Parents are not permitted to enter alleys or dressing rooms.
On Ice
Participants must be independent on the ice, able to get up on their own, as well as independent from their parent/guardian.

No water bottles permitted on the ice.

Pre-power require skates and helmets only. (no sticks)

Canpower require skates, helmets, gloves and sticks.
Exiting
Parents and spectators will wait outside the facility for their skater. We ask that you leave the stands no later than 5 minutes before the session is complete and make your way outside. Once you have exited, we will have the children exit the ice.

Parents or spectators are not permitted in the alleys on the front of the Stadium to wait for their child.

Skaters will exit the facility with their skates and guards on. (unless they tie their own skates)
Thank you in advance for doing your part in following the guidelines.
Please join our Facebook Group as information is posted regularly: https://www.facebook.com/groups/245418705618623
Bottom Content Title
This is an additional section to be able to add content